The IDEV Practicum Blog is a six part series that chronicles the adventures of second-year IDEV students who take on client projects over winter break as a capstone to their graduate studies.
BY JACOB MORRIN, RYAN WHALEN & OLIVIA HUANG
The skillset children need to succeed in the global economy is growing. In today's world, children need skills not only related to literacy and numeracy, they must also be creative, collaborative, and computer-savvy. In education circles, this growing set of skills is known as "21st century skills," which includes, among other things, world citizenship, digital literacy, and collaboration. While one might think the greatest challenge with respect to these skills is how to teach them, one Indian organization, ASER Centre, seeks to measure them.
ASER Centre is part of a larger Indian organization, Pratham, that is dedicated to improving learning outcomes in India through innovative education programs. ASER's mission within the organization is to assess the outcomes of Pratham's programs and to conduct an annual nationwide assessment of education in India. For ten years this national assessment has been the cornerstone of ASER's work; to conduct the assessment, ASER mobilizes over 25,000 volunteers and covers of 700,000 children in 15,000 villages each year.
Now, however, ASER is turning its attention to assessing 21st century skills, which is where the IDEV practicum comes in. As part of the IDEV practicum, our group spent fourteen days in India interviewing students, parents, teachers, school administrators, and Pratham and ASER staff to gain insight into how 21st century skills are viewed, taught, and measured in India. Our goal was to collect information to help ASER develop a tool for assessing 21st century skills. Along the way, we experienced firsthand the challenges of conducting fieldwork.
Productive Noise
The findings from our qualitative study suggest that it will be difficult to assess 21st century skills for a number of reasons. First, many teachers in India eschew teaching skills like collaboration and creativity because they place a high value on a quiet, orderly classroom. When we interviewed Pratham staff implementing a "life skills" program seeking to teach students collaboration and creativity, for example, they recounted that many educators they deal with do not recognize the value of the program and complain about the noise, even though it may be "productive noise." A second reason is that many schools simply are not equipped to teach students digital literacy. Few of the schools we visited had computers—let alone an Internet connection—and those that did had only enough for students to share. A final reason is that assessing 21st century skills is a labor- and time-intensive process. The Pratham staff implementing the life skills program typically spend up to five days observing a classroom and interacting with students before scoring the students on a complicated rubric, all of which is a far cry from ASER's traditional survey method.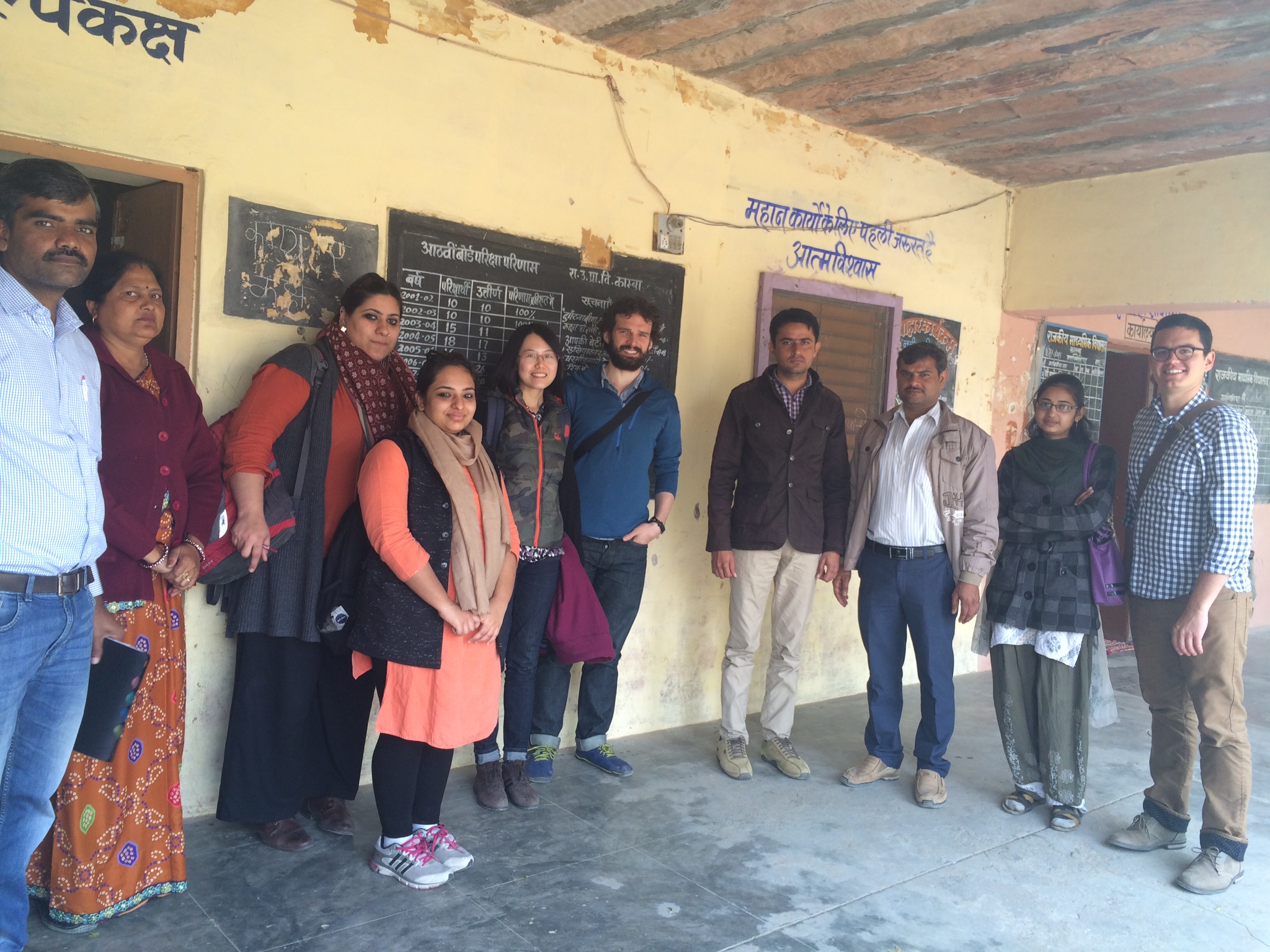 The Challenges of Fieldwork
The practicum was also a learning experience in terms of experiencing firsthand the challenges development professionals face in the field. None of us fully grasped the importance of translation, for example, until we started asking questions about creativity. Some teachers told us that the "creative" students were the ones who sat quietly and did not interrupt class. An administrator told us that the "creative" children were the ones who pursued studies outside of class. Since the goal of our study was to explore Indian notions of creativity, we had to wince when our translators biased our results by providing interviewees with examples of "right" answers—"Don't you have any students who draw or do music?"
Overall, the practicum has been an important complement to our SAIS education. Through the practicum we have honed some of the skills we learned at SAIS. It is one thing to develop research plans in the classroom and quite another to implement them in the field. The most invigorating part of the practicum, however, has simply been the chance to be out of the classroom interacting with real people to find solutions to real challenges. The highlight of these interactions was listening to students from a small rural town in Rajasthan describe their school projects. One girl had made a water reservoir system; a boy had made a guitar. We asked the students to decide which project was the best. No one could decide, and as we listened to them deliberate as to which project was the most original, we took heart. The creativity we had been looking for was out there—we just had to find how to measure it.
Olivia Huang is a second-year IDEV concentrator at SAIS specializing in development economics. Prior to SAIS, she worked for the China country office of United Nations Development Program on issues in disaster management and disaster risk reduction. Originally from China, Olivia has a Bachelor of Science in government and economics from the London School of Economics and Political Science in the UK.
Ryan Whalen is a second-year IDEV concentrator at SAIS, focusing on quantitative analysis and finance and development. Prior to SAIS, Ryan worked in the education sector as a Peace Corps volunteer in the Philippines. He also has prior experience in finance and banking, both in commercial banking in the United States and evaluation of microfinance programs in India. He holds a Bachelor of Arts in political science and international studies from Northwestern University in Evanston, Illinois, and plans to work in monitoring and evaluation of development projects after graduating from SAIS.
Jacob Morrin is a second-year in the International Development Program at SAIS. From 2010 to 2012 he served as a Peace Corps Volunteer in Madagascar. He has worked in the office of US Senator Barbara Boxer and in the USAID bilateral mission in Accra, Ghana. Jacob has a Bachelor of Arts in political science from the University of Chicago. As a USAID Donald M. Payne Fellow, Jacob will enter the USAID Foreign Service upon graduation from SAIS. He is also the Editor in Chief of SAIS Perspectives.