SAIS Perspectives received 169 entries for our 2018 photo contest from students, alumni, and community members around the world. The winning photos are below, and they will be on display in the library at the SAIS DC campus.
Click here for photos and video from the events held on the SAIS DC and Bologna campuses to exhibit the winning photos and launch this year's issue of SAIS Perspectives. Read the story behind Rory O'Connor's first place photo here.
Rory O'Connor
When Worlds Collide
Kunduz, Afghanistan
A local herder crosses paths with a military vehicle in a remote village on the outskirts of Kunduz, Afghanistan in 2017. Too often, we are so focused on what we are doing to see the paradox we sometimes live in.
Yunnan Chen
Gate to Harar
Harar, Ethiopia
A weekend break during my Ethiopia fieldwork took me to the old walled city of Harar, previously famous for its coffee, now primarily producing qat, the addictive narcotic leaf, which men would chew at the side of the street. This is one of the many gates of the old walled city: this one faced the leper colony. Lepers were traditionally forced to live outside the city walls, and this community had now evolved into a lively and bustling quarter.
Laura Shelton
Brousse in Madagascar
Menabe, Madagascar
A Taxi-Brousse drives down the Avenue of the Baobabs in the Menabe region of Western Madagascar, serving not only as transportation but also bringing food and supplies along of one of the worst roads in the country.
Hao Chen
Leader
Pyongyang, DPR Korea
Mansudae, where the great leader's statue stands, is visited by people every morning who bow to the monument after leaving home every day. This is true not only in the capital city, but also in all the towns and villages, factories and cooperative farms. In this picture, college students are bowing to show respect and honor, while I'm the only one raising my camera at the moment.
Yunnan Chen
Mountain Top
Lalibela, Ethiopia
At the end of a hike from my lodge on the plateau, we came to an abandoned eco-lodge, closed since it was the off-season for tourism. The girl was the daughter of the lodge (a series of tukul huts atop a flat peak) and tasked to keep an eye on them, alone, on top of the peak. It was the last day of the school season, and this would be her job for the next few months.
Bianca Idas
Animal Market
Uzgen, Kyrgysztan
If it looks hectic, it's because it was. The animal market in Uzgen is a traveling market that goes from city to city until the owners sell all of their animals. We know because we were stuck in traffic the entire way from hundreds of animals making their way from Osh to Uzgen just like us.
Chris Milligan
Child Peering
Ibo Island, Mozambique
Ruins of Portuguese buildings, some from the 1500s, cluster about the port of Mozambique's Ibo Island. Distant and forgotten, Ibo was once an important slave-holding post, trading in amber, ivory, and turtle shells. Along the now silent colonial arcade, a child peers out from a timeworn building—Africa's past and her future.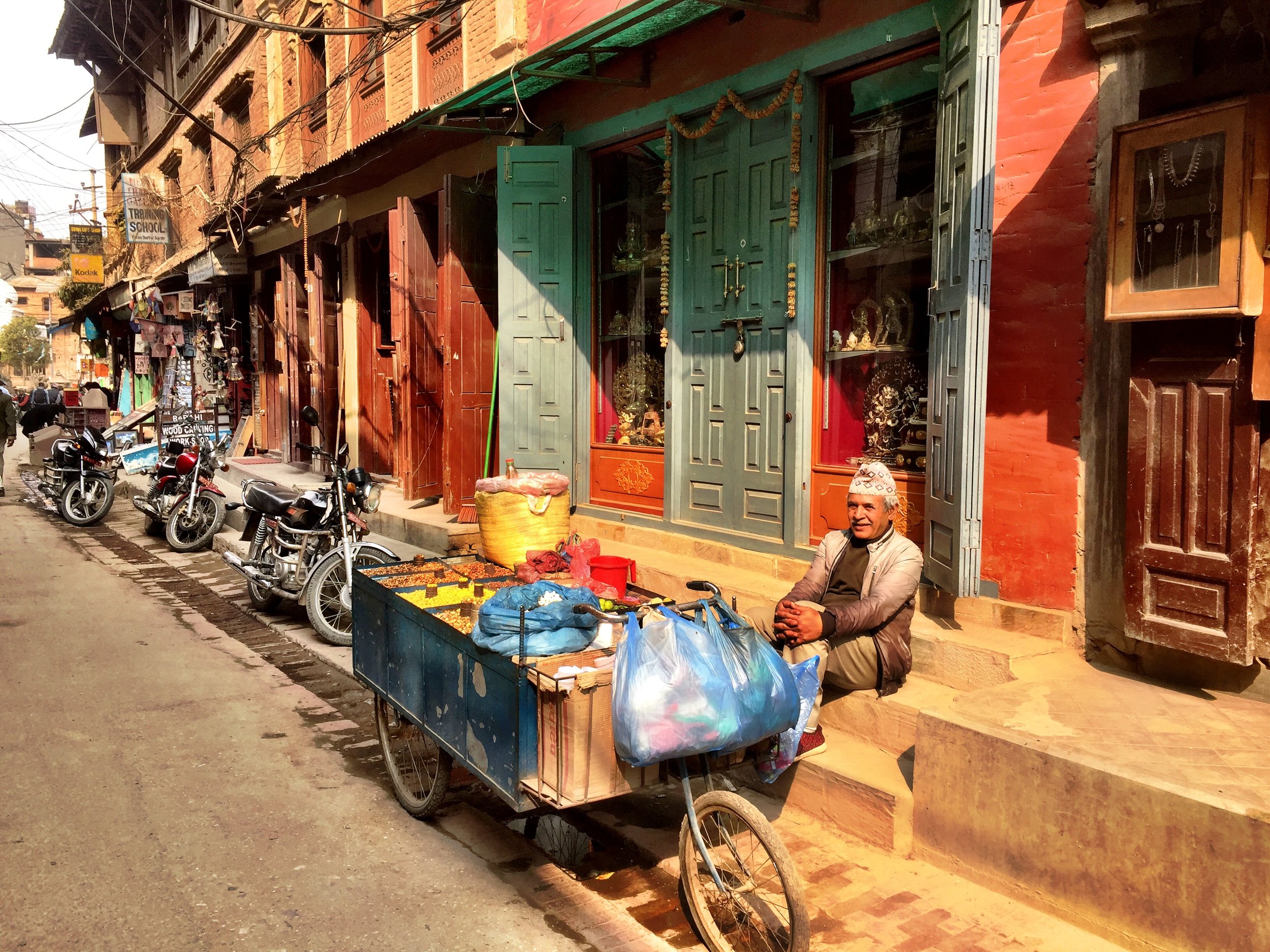 Anishka De Zyla
The Street Vendor of Kathmandu
Kathmandu, Nepal
When I visited Kathmandu in February 2017 the shocks of the violent April 2015 earthquake were still visible. Yet amidst the debris and devastation, there was restoration and resilience. The street vendor pictured here is a manifestation of that. He was sitting along the streets of Patan Durbar Square, selling a variety of roasted nuts and other spiced savories, and his demeanor was one of determination and calm, despite what had happened or what he saw around him.
Robert Ticzon
Kids Being Kids
Quetzaltenango (Xela), Guatemala
The firm I interned at sponsors a pro-bono consulting trip to Guatemala every year. My team and I spent a day in one of the rural villages that our non-profit partner assists. While there, we were tasked with building cement stoves. There's limited electricity in the region, and most families still cook using traditional open-pit methods. Some of the children noticed that I had my camera and asked for a few photos. What started out as some quick fun photos turned out to be a full morning shoot. I think I ended up meeting the entire village that day. It was truly an incredible experience.
Yunnan Chen
Sunset in Abuja
Abuja, Nigeria
On a run during my fieldwork in Abuja, I turned at a bridge to face this mosque that stands out against the Abuja skyline. The clouds were gathering, and it would pour later that day, but the clouds and pink sky created a lovely contrast against the river that flowed below. Much of Abuja is messy and chaotic, but this was a moment of calm.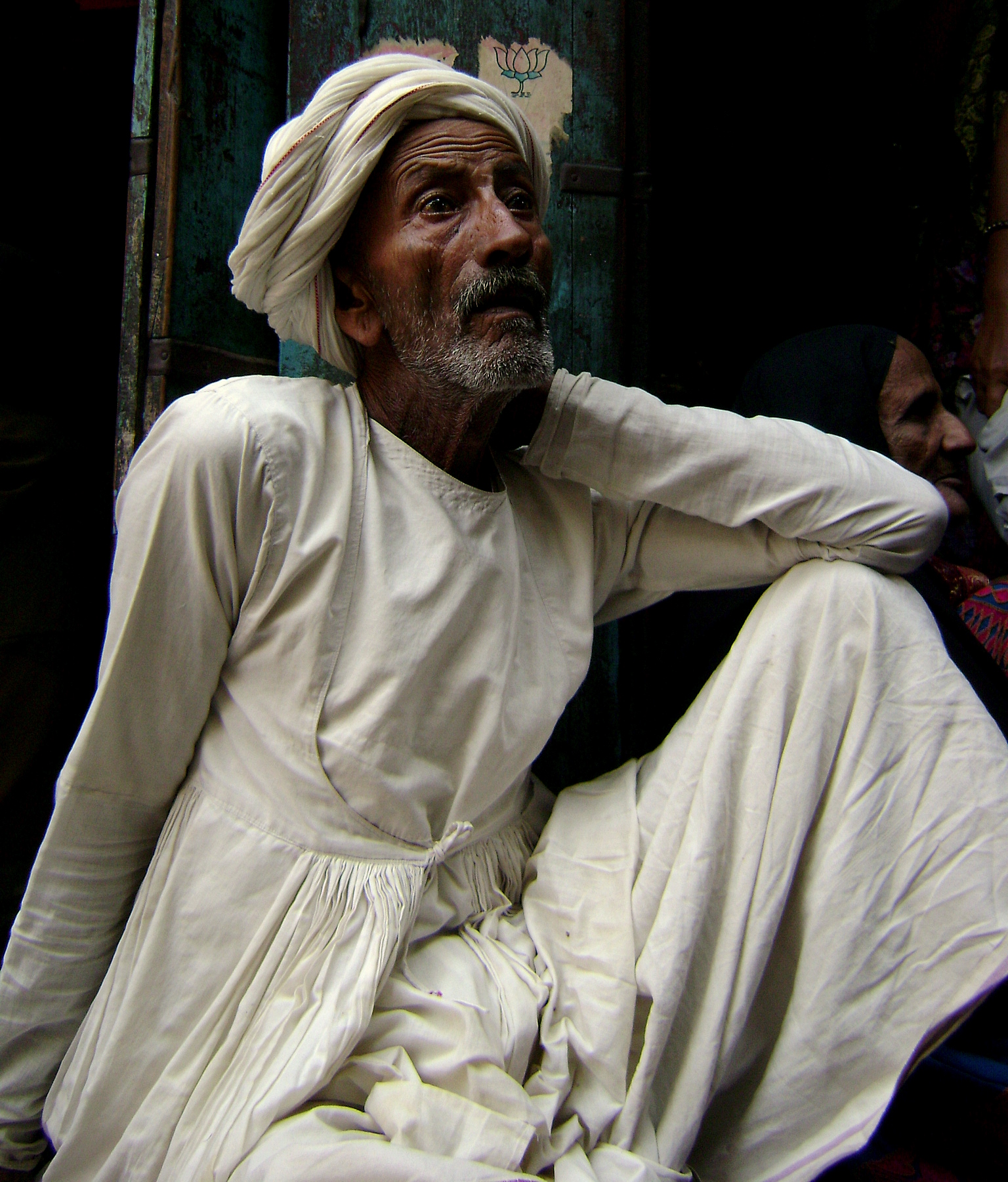 Ritika Sood
Business Tips
Rani nu Hajiro, India
Elderly man giving business tips to young fabric merchants in Ahmedabad's Rani nu Hajiro, India.
Irene Rivera Calderon
Firewood
Zanzibar, Tanzania
A woman carries firewood along a beach on the eastern coast of Zanzibar, Tanzania.
Chris Joondeph
Sunset
Fez, Morocco
A local man enjoying a sunset over Fez.This photo was taken just outside Fez's old city walls upon a hill beside a graveyard where locals often gather to watch the sunset. Morocco is a rapidly modernizing country, but there are often huge juxtapositions between the old and new ways or between the haves and have-nots throughout the country.
Rae Fangtong
Dancers
Yogyakarta, Indonesia
Every Thursday, the Ramayana, a traditional Javanese dance and musical performance, is conducted at the Sultan's palace known as the Keraton Yogyakarta. It was brought to Java by Indian traders about 2000 years ago. On this particular moment, the contrast between the dance formation, the costumes, the pattern of the floor tiles and roof created this beautiful black and white photo.
Allison Carragher
Nap Time
Ho Chi Minh, Vietnam
A Xe Om driver catches a few winks despite the noise and chaos of the busy streets of Ho Chi Minh City. "Xe Om" literally translates to "motorcycle hug," and is used to describe Vietnam's quickest and most affordable taxi service. Technology is transforming even this industry, as mobile applications connect those Xe Om drivers with smartphones to well-heeled customers and eliminate the traditional haggling over the price.
Chris Joondeph
Protesters
Minsk, Belarus
These protesters are risking their lives to celebrate Belarusian Independence Day and display the Belarusian flag used before Soviet times. This was at a concert that the state reluctantly allowed. There were police surrounding the entire perimeter, and they filmed anyone who went inside.